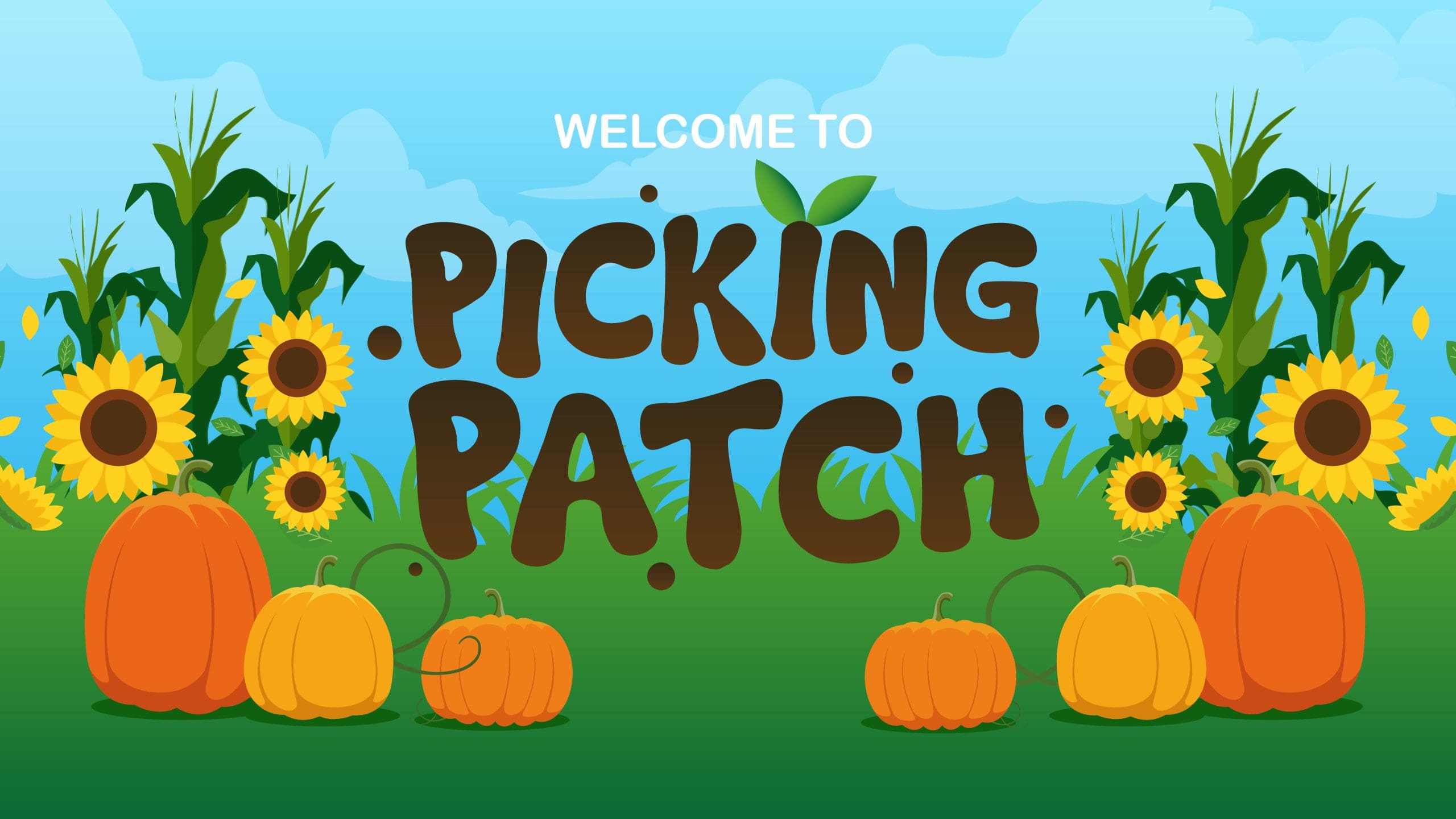 Welcome to Picking Patch
This year we will be at Fordingbridge and Porthcawl.
Halloween at Fordingbridge Picking Patch is so full of great activities we almost don't know where to start … but Halloween must be all about PYO Pumpkins … So let's begin there! We have 1000's of pumpkins – so many varieties – lots of massive ones with some very cute smaller cousins – wheelbarrows to borrow and of course you only pay for what you pick!
Our brand new barrel train will take you sightseeing around the pumpkin field, The Murder Mystery Maize Maze asks you to pit your wits against the craftiest of crooks, can you find the culprit before they find you!
The Pop-Up Escape Room welcomes "The Halloween Kitchen" to the site for those with quick wits. The arts & crafts area has expanded and we have lots of DIY photo shoot opportunities from giant scarecrows, the pumpkin carriage and our own witches cottage to name a few.
Porthcawl will have PYO Pumpkins, hot food and drinks on site and of course always some great photo opportunities!
Subscribe for news & updates from the Picking Patch team